You Fucking Did It
Graduated! Got married! Had a kid! Got the job! Made it through the school year, or hell, just the week! With so many things to celebrate, this card covers them all.
View full details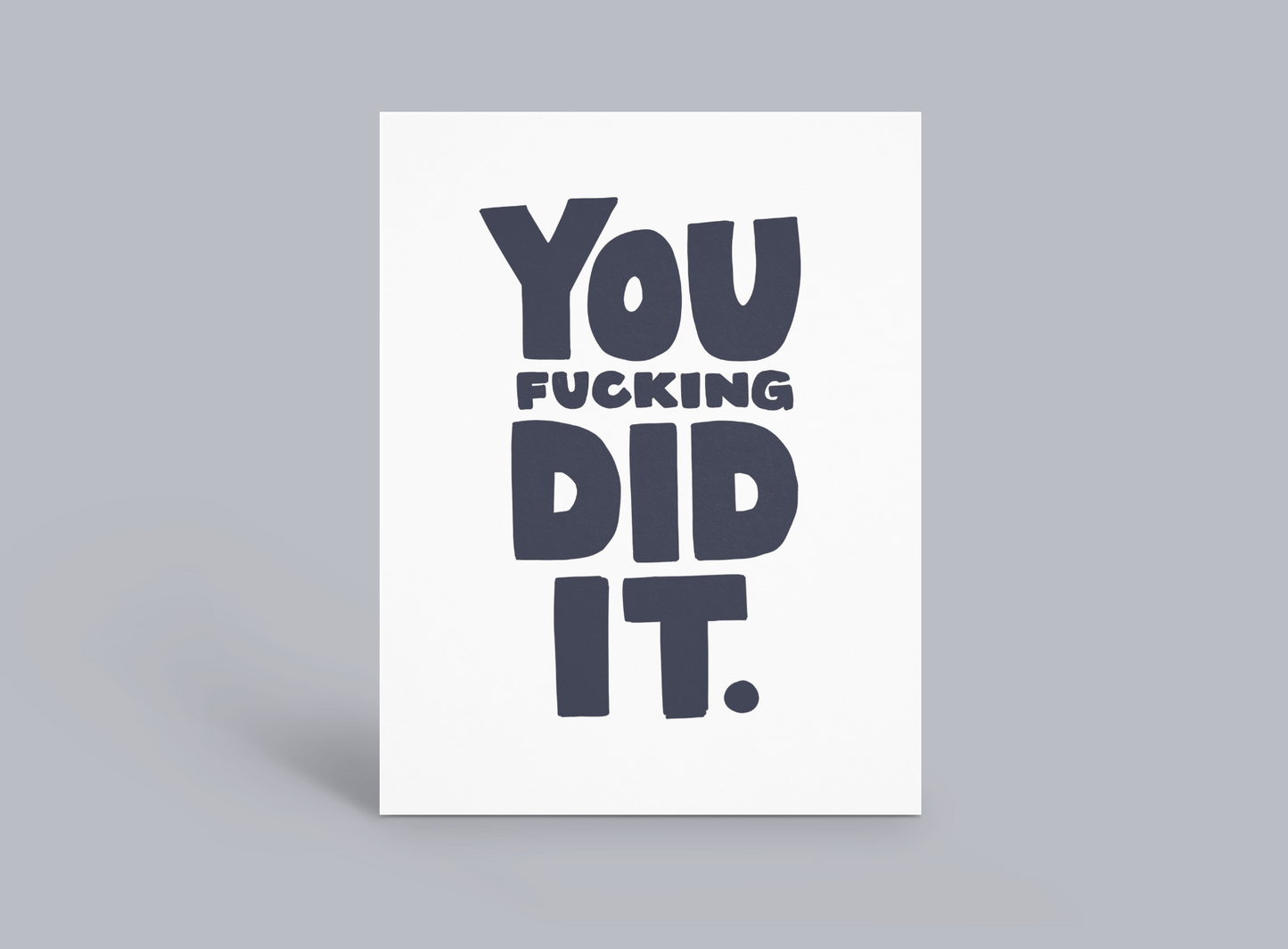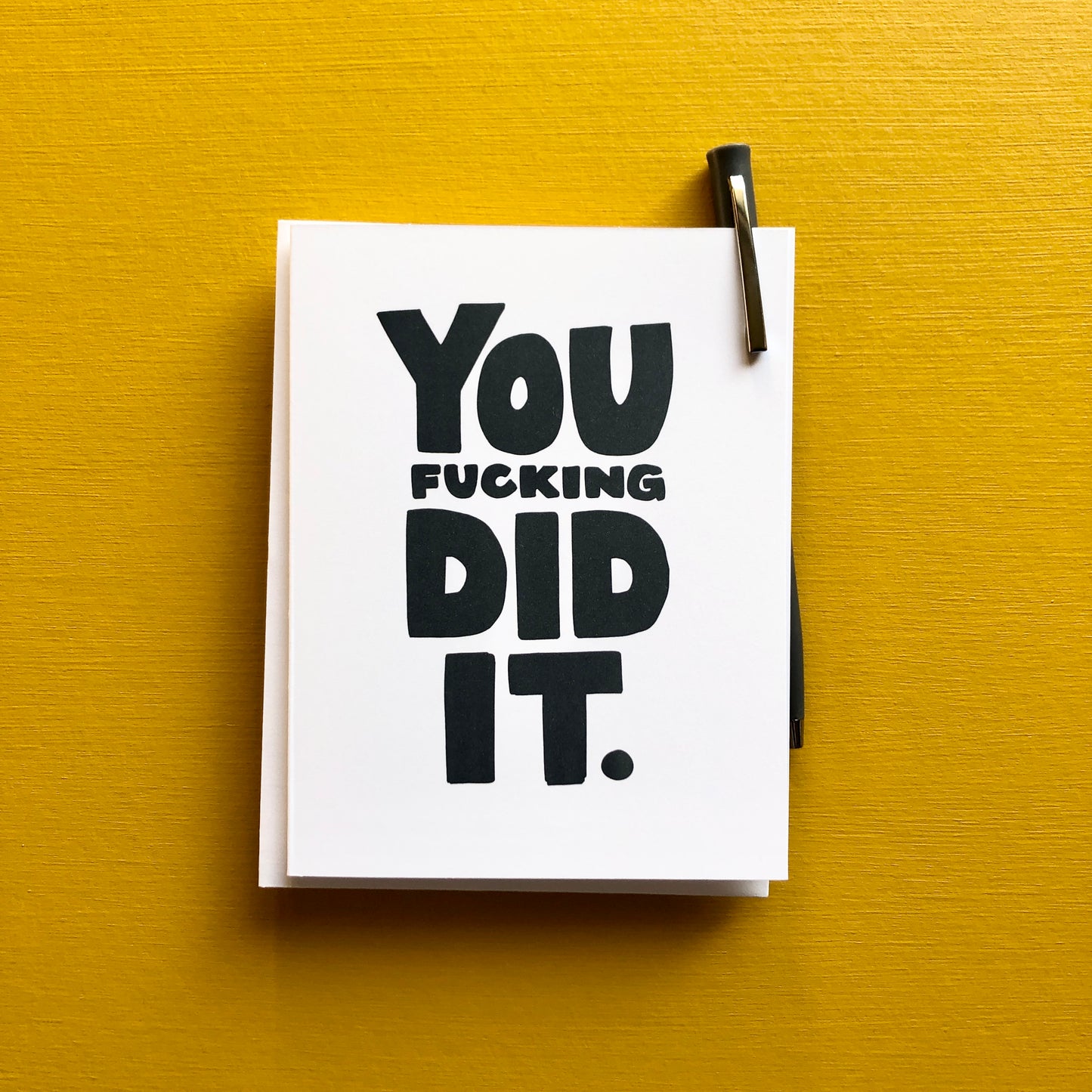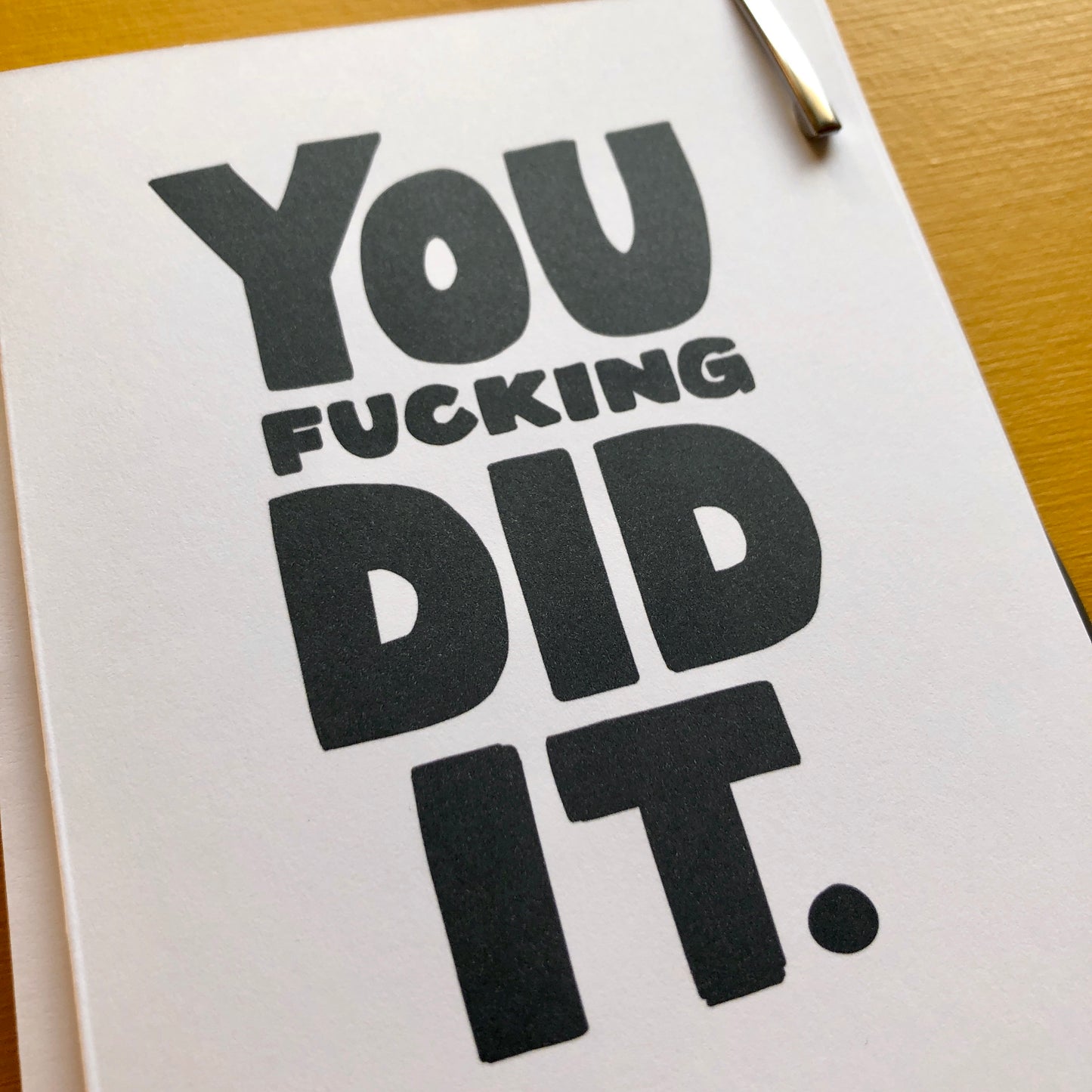 Dropkick
Calling out the trite cliches we often hear when things get tough, this card provides a laugh to someone going through some a hard time.
View full details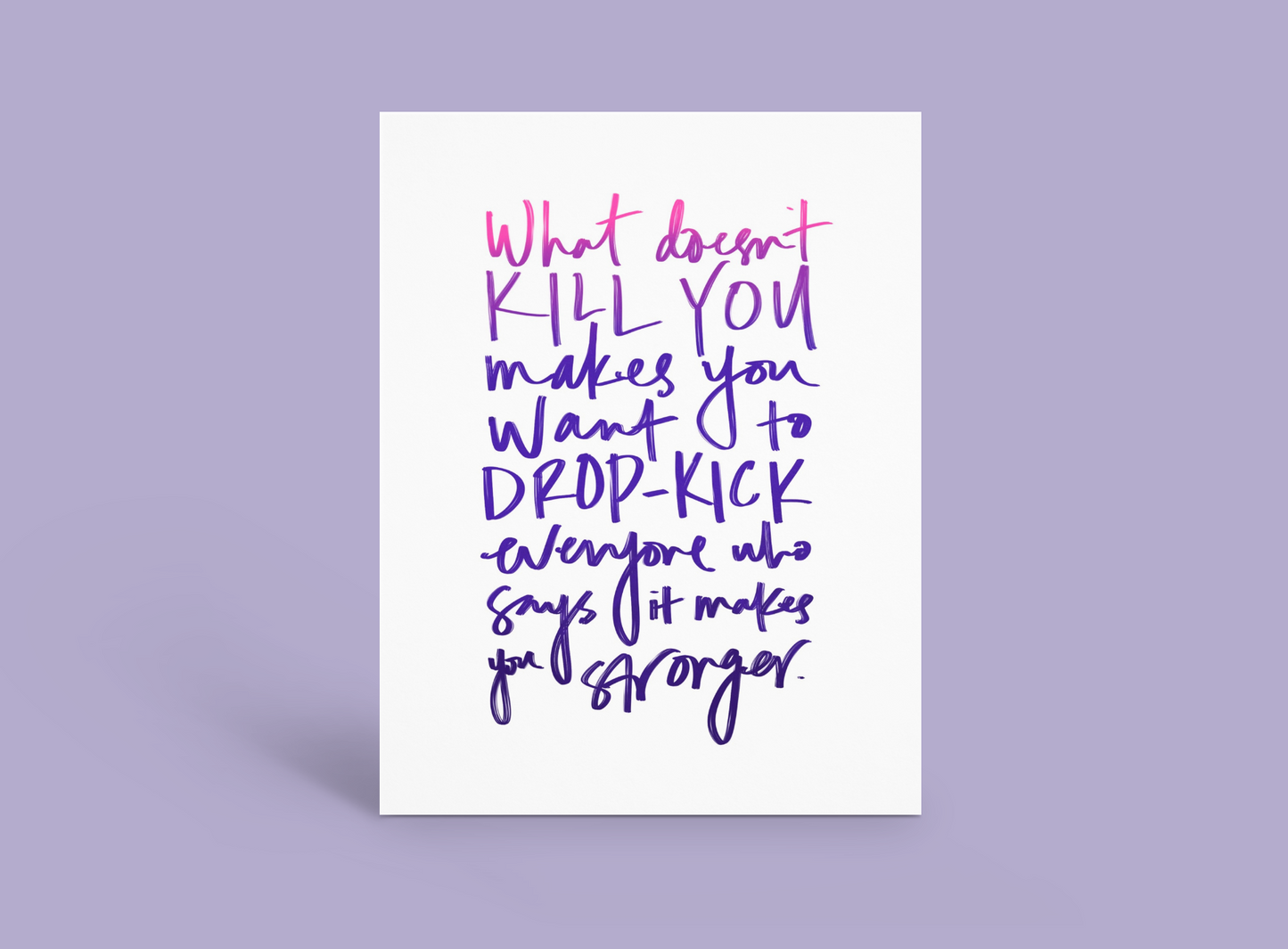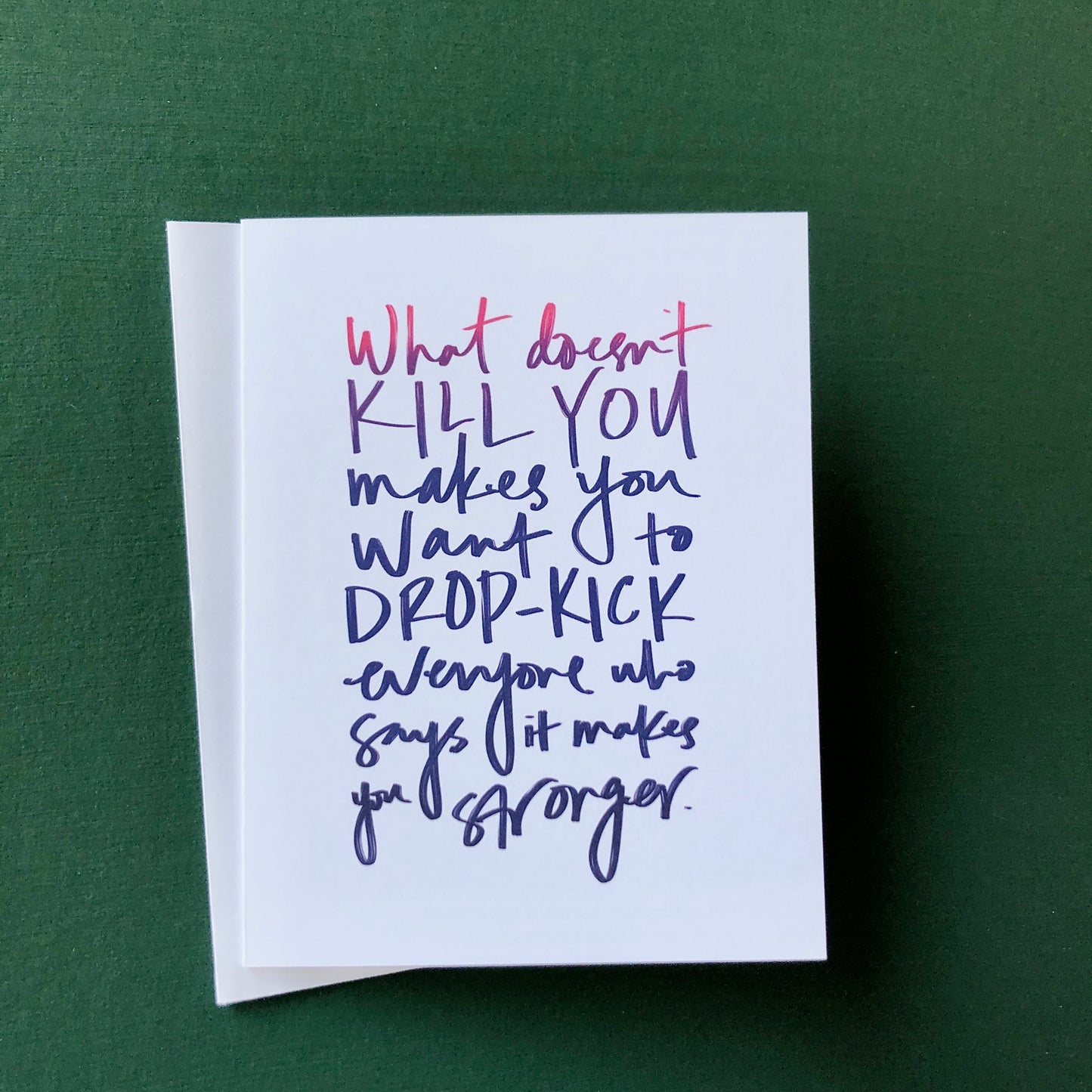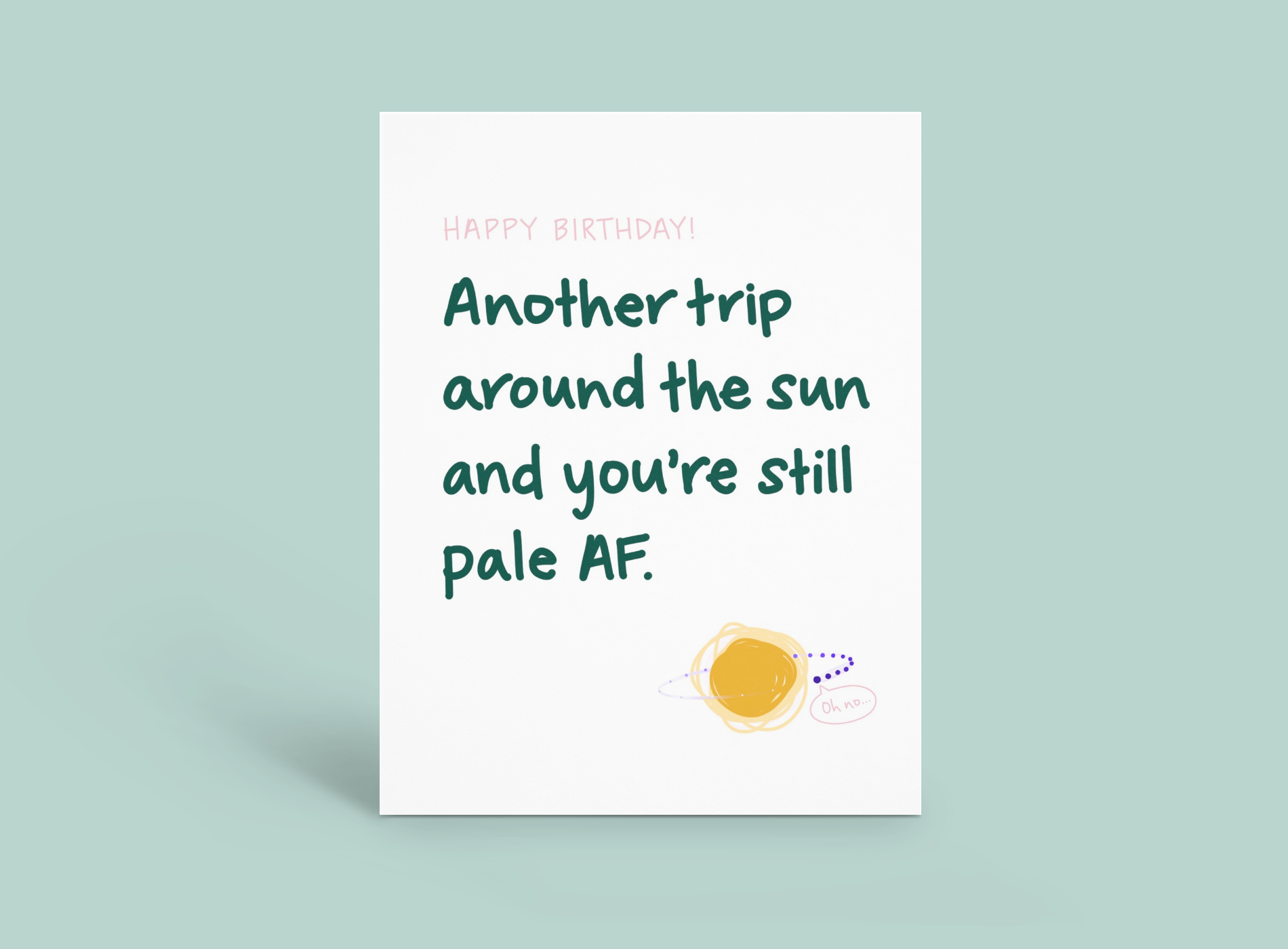 Another Trip Around the Sun Birthday
Need a birthday card your pale friend has definitely never received before?? I gotchu.
View full details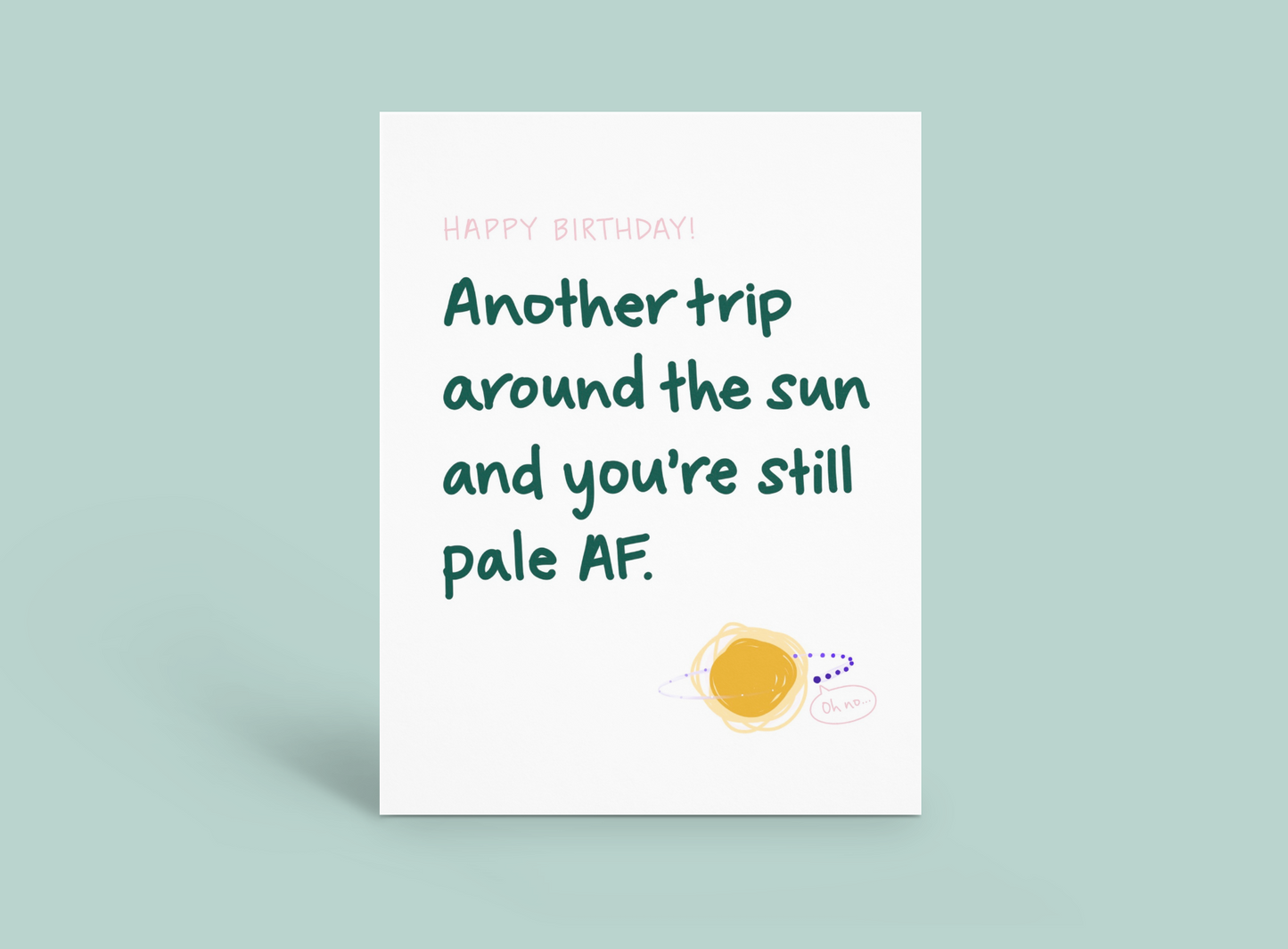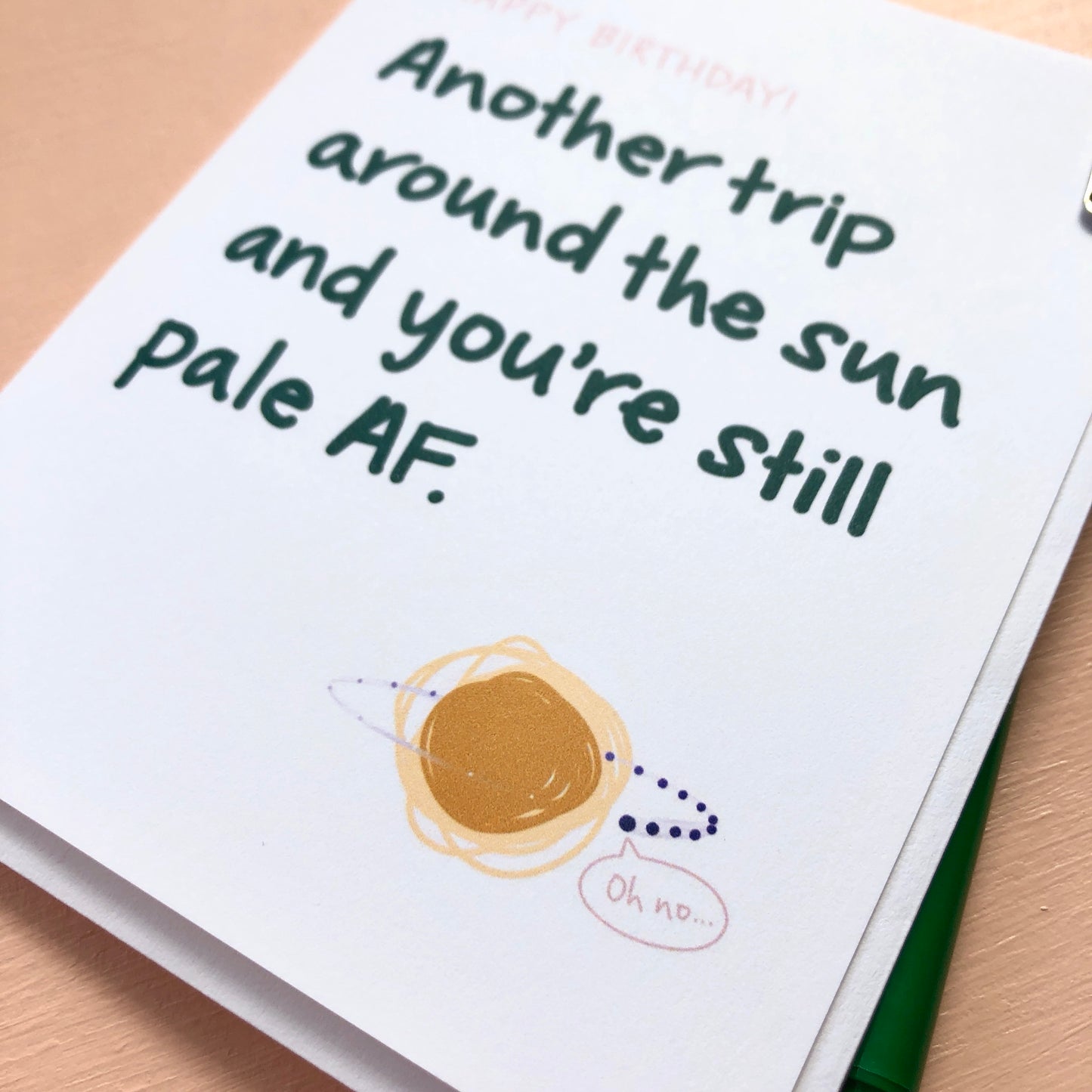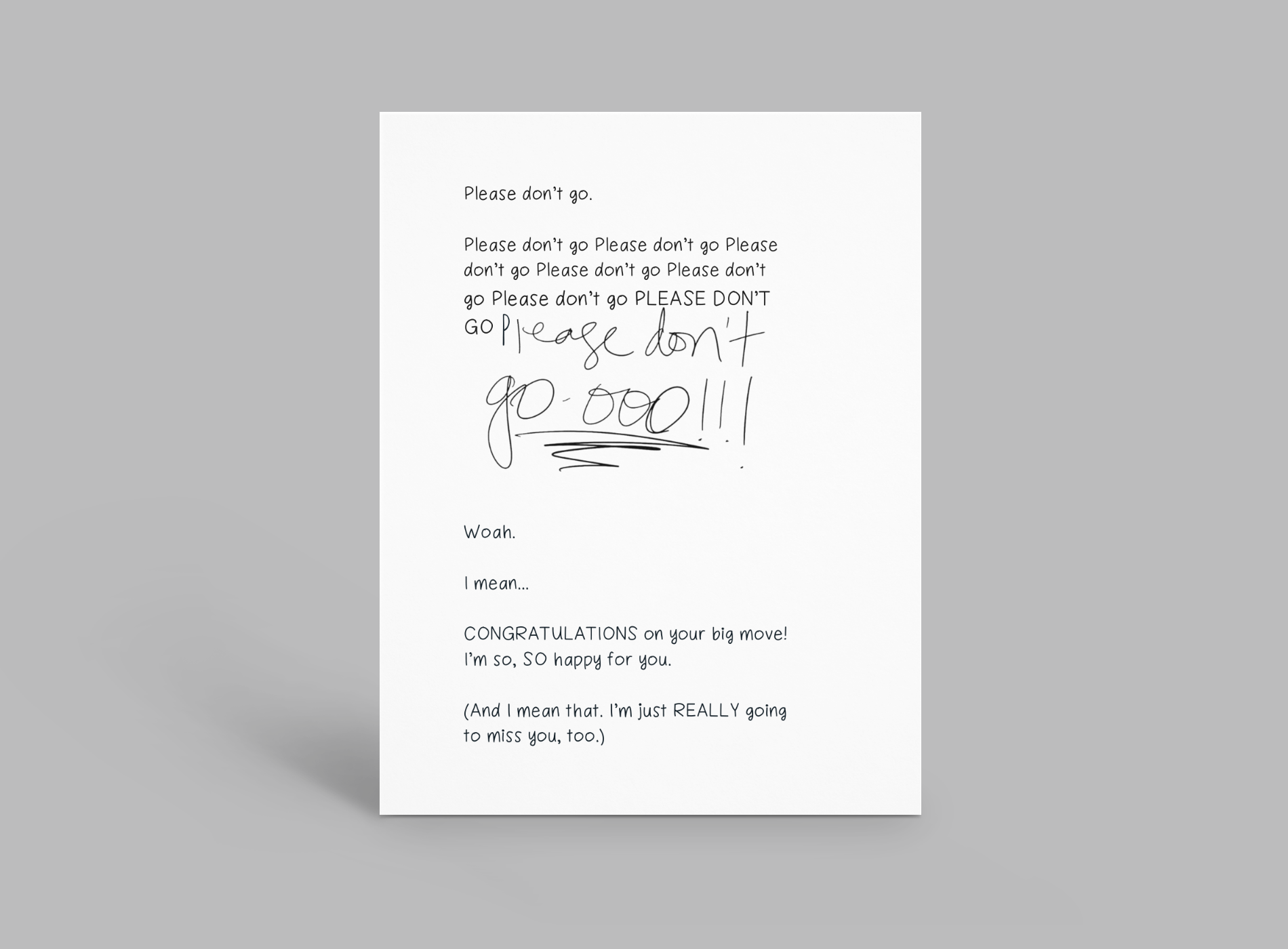 Honest Move
When your grad, your favorite coworker, or friend decides to leave you and you're happy for them but also pissed at them...
Share
View full details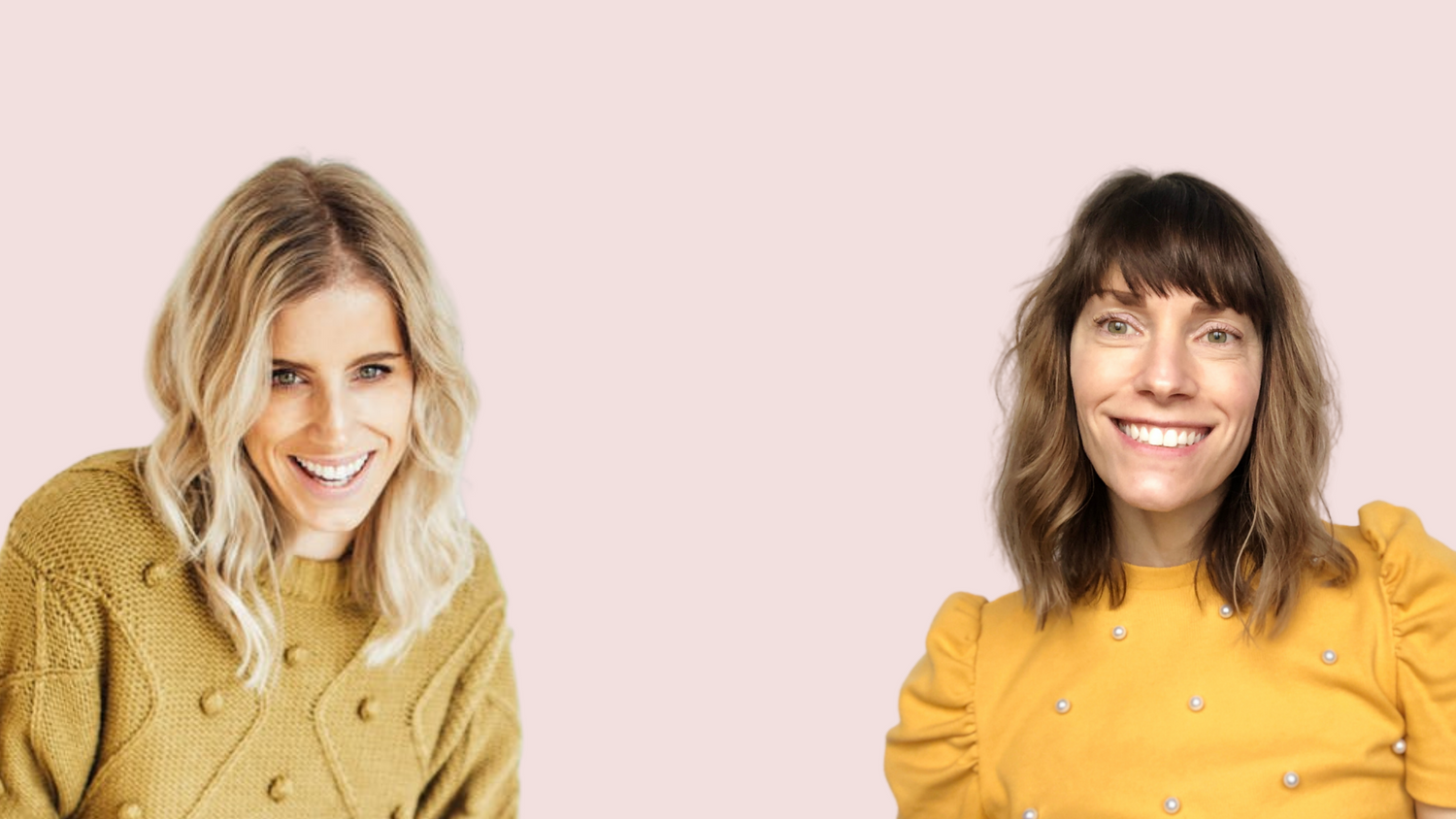 Jessica Urlichs + Hey Weegs
I've teamed up with Jessica Urlichs, #1 best-selling author and early motherhood poet, to bring her viral and most popular works onto cards for moms in all stages of parenting.
View the Collection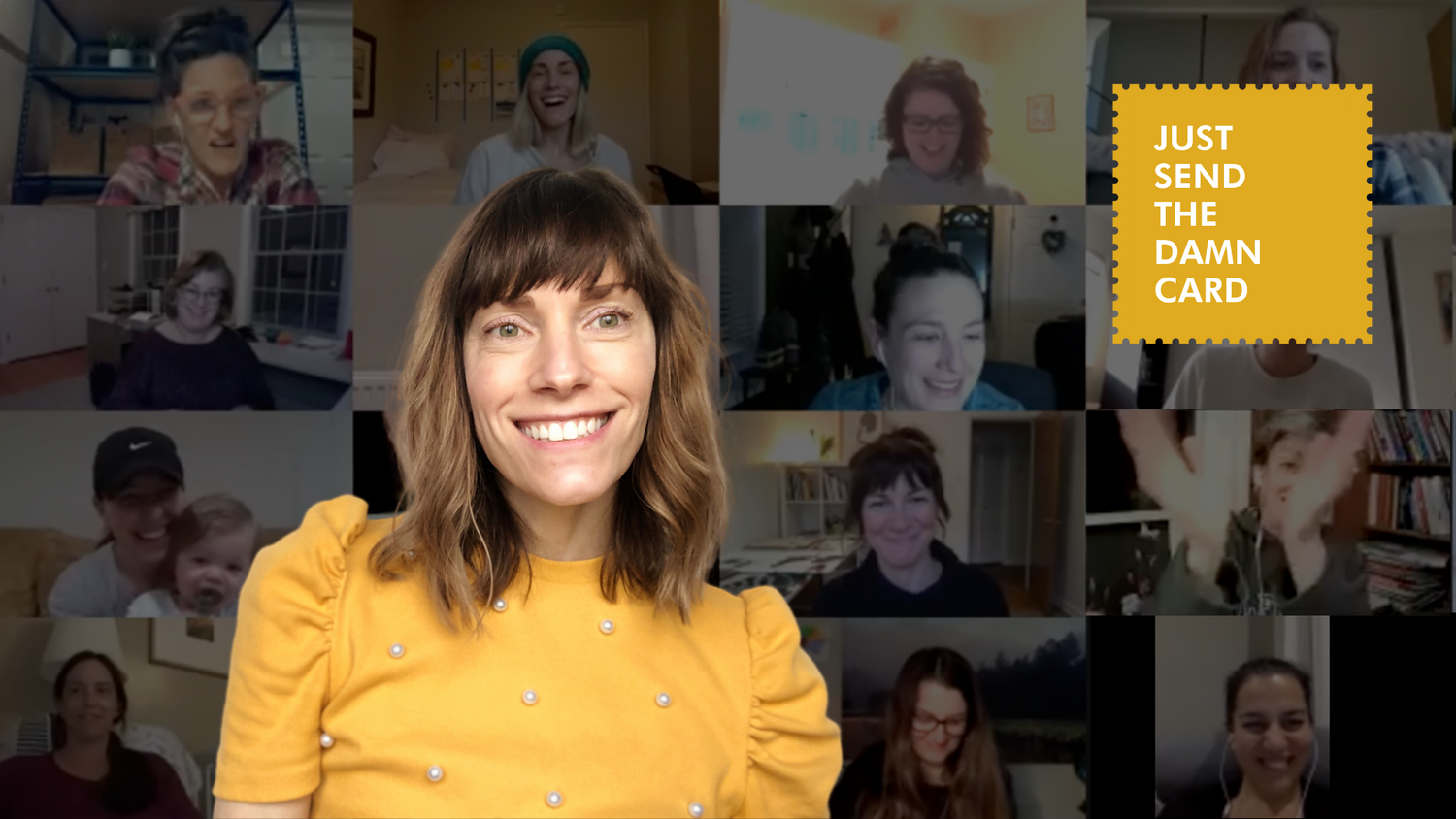 Buying cards is the BEST. Sending them? Not so much.
That's why I founded JUST SEND THE DAMN CARD, a community for people who want to send more cards and feel more connected. Once a month we get together over Zoom to write cards in real-time, together.
Learn More